Access
Access
Location
The National Women,s Education Center of Japan is situated Saitama Prefecture, to the north-west of Tokyo.It can be reached in the following ways:
60 minutes by train on the Tobu-Tojo Line from Ikebukuro Station in Tokyo.
15 minutes on foot from Musashi-Ranzan Station.
5 minutes by taxi from Musashi-Ranzan Station.
15 minutes by taxi from Shinrin-Koen Station.
90 minutes by car from Tokyo via the Kan-etsu Expressway and National Highway 254, passing the Nerima Interchange and the Higashi-Matsuyama Interchange.
3 hours and 30 minutes by train, or about 3 hours and 30 minutes by car, from Narita International Airport in Chiba Prefecture.
By an airport limousine from the Narita International Airport or the Haneda Airport to Shinrin-Koen Station, take the limousine for Kumagaya area.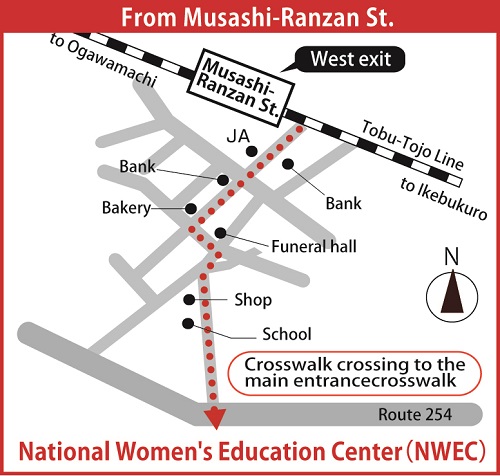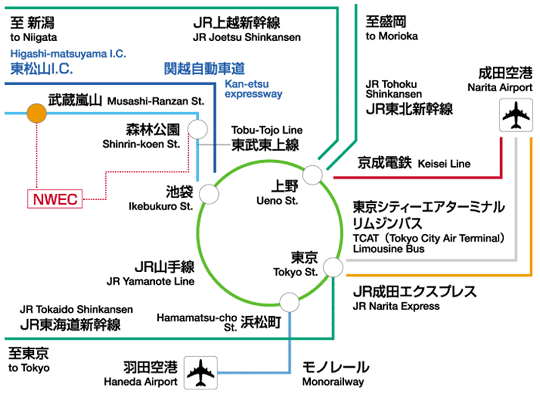 Related Links