International Conference/International Exchange
Visit from the Guangxi Women's Federation
International Conference/International Exchange
Visitor

Visit from the Guangxi Women's Federation

Date:April 18, 2019
---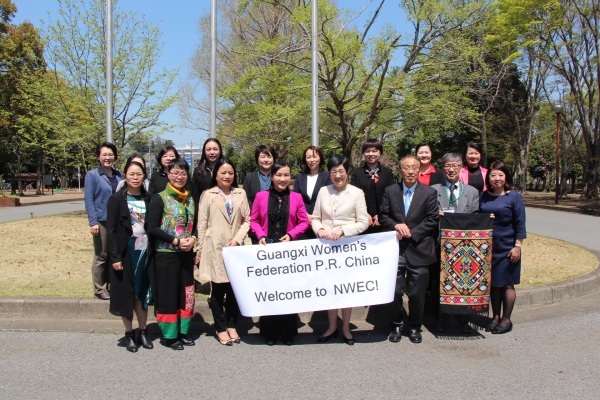 On April 18, representatives of the Guangxi Women's Federation paid a visit to the National Women's Education Center (NWEC) from People's Republic of China. The visiting members, consisting of five board members of the Guangxi Women's Federation and four members of the Guangxi Capable Women's Association, which is a group of female entrepreneurs managing farms and confectionary companies.

Group took a tour of the Information Center for Women's Education and Women's Archives Center, and held a meeting with the NWEC staff to exchange opinions.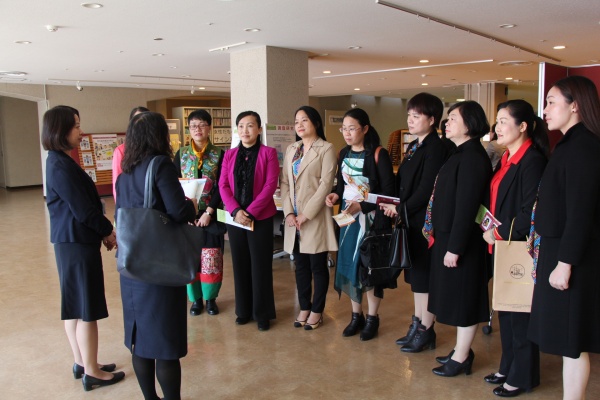 Ms. Cen Wanyu, the Vice President of the Guangxi Women's Federation said that the Guangxi Zhuang Autonomous Region produces a number of female entrepreneurs and that they wish to promote active exchange with Japanese entrepreneurs.

The director of the Administrative Division of NWEC presented an introductory overview of the background of the establishment of NWEC, training programs offered to domestic and international leaders, gender statistics and studies conducted on initial careers of men and women working in private companies, and so on. Following the presentation the delegates asked questions regarding NWEC's training seminars and the meeting ended in a friendly atmosphere.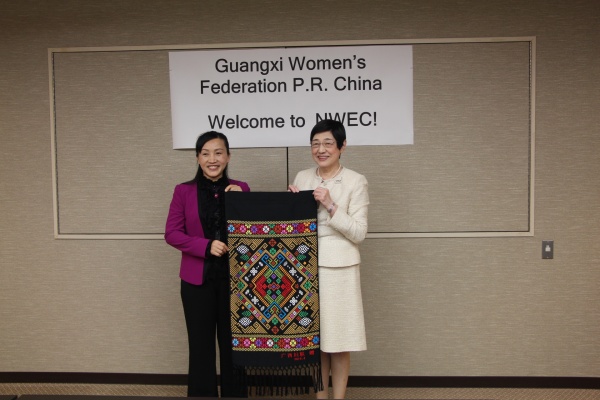 Visit from the Guangxi Women's Federation