International Conference/International Exchange
The 14th KIGEPE International Symposium "Empowering Women's Leadership: expanding influence and innovation"
International Conference/International Exchange
International Conference

The 14th KIGEPE International Symposium "Empowering Women's Leadership: expanding influence and innovation"

Date:June 1, 2017
---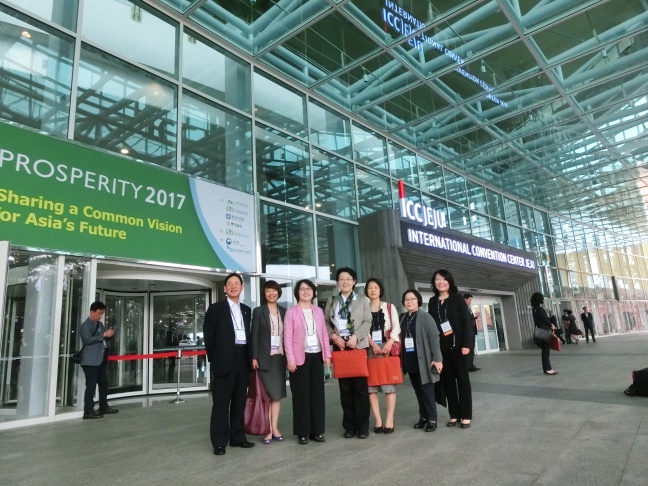 Researchers from NWEC participated an international symposium "Empowering Women's Leadership: expanding influence and innovation" held during the "Jeju Forum for Peace and Prosperity 2017" on Jeju Island, Korea on June 1, 2017. Organized by the Korean Institute for Gender Equality Promotion and Education (KIGEPE), the symposium opened with welcoming remarks from its president, Ms. Moosuk Min. This was followed by a keynote speech entitled "Overview of the UN Women's strategy to promote women leadership" by Melissa Alvarado, Program Manager of UN Women; a presentation on "Status and Direction of gender policies for women talents implemented by the Korean government – based on the cases of Women Talent Academy" by Ms. Nansook Park, Director General, Ministry of Gender Equality and Family; and a presentation on "Leadership training of female executives" by Ms. Sophia Zhao, Senior Researcher at the Center for Creative Leadership, a private organization in Singapore.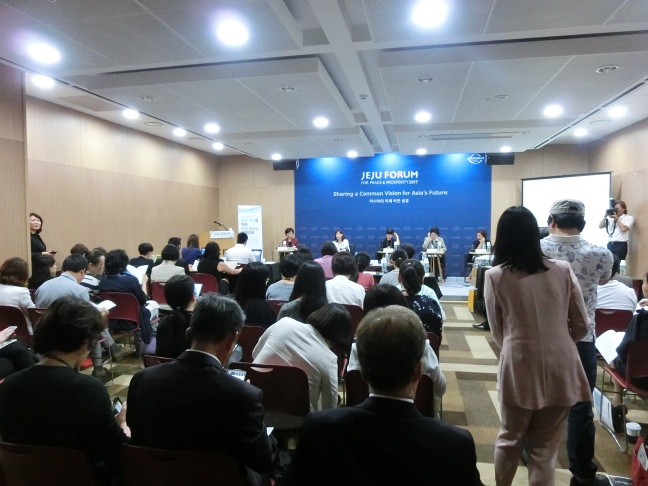 Our researcher presented a report entitled "Women's Leadership and Empowerment in Japan: From NWEC's research and training." In addition to introducing NWEC's initiatives and objectives, and the social status of women in Japan, she reported on insights gained from "Research on Initial Career Paths to Promote Active Participation," a study currently being undertaken at NWEC, and information, challenges and future directions for leadership training available to young women, such as NWEC's Summer School for High and Junior High School Girls and Seminar on Career Building for Women University Students.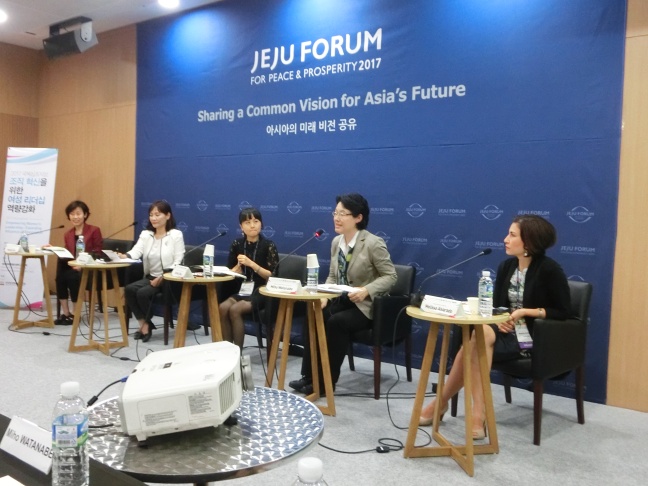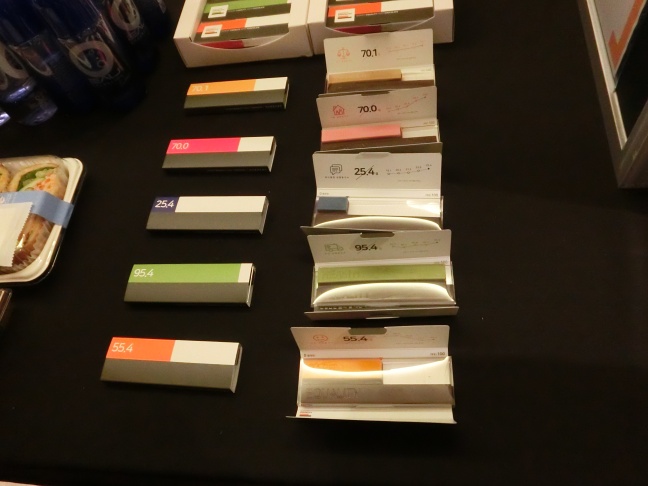 These unique chocolate bars created by KIGEPE shows the gender gap in Korea.
The 14th KIGEPE International Symposium "Empowering Women's Leadership: expanding influence and innovation"