International Conference/International Exchange
Multidisciplinary Intellectual Exchange for Women Leaders from the United States, Japan, South Korea and the Philippines
International Conference/International Exchange
International Conference

Multidisciplinary Intellectual Exchange for Women Leaders from the United States, Japan, South Korea and the Philippines

Date:April 16 to 19, 2012
---
 From April 16th to 19th, 2012, Multidisciplinary Intellectual Exchange for women leaders was held in Honolulu, Hawaii. This conference was co-hosted by the National Women's Education Center (NWEC) and Center for Women Policy Studies (CWPS) with support from Japan Foundation Center for Global Partnership and from grants-in-aid for scientific research. Its objective is to create a new network and new strategies to combat trafficking of women and girls as a women's human rights crisis, paying particular attention to migrant women's vulnerability to trafficking and to policies to address trafficking of women for forced labor in each of our countries.
 With the support from our partner institutions, the Korean Women's Development Institute (KWDI), and the Center for Women's Studies of the University of the Philippines System(UPCWS), 23 leading women experts of human trafficking and migrant women were invited to the conference.
 The program was held at Kapi`olani Community College sponsored by the University of Hawai`i System. On the first day, country representatives reported the issues and challenges about trafficking in persons and migrant women. Following country keynote presentations, discussion sessions were held on following topics; 1. women's rights, 2. Issues of human trafficking in the Pacific Rim, 3. Issues of migration in the Pacific Rim, and 4. Exploring policy and program options to international trafficking of women and girls.
 Between plenary sessions, participants attended sectoral strategic planning sessions (1.elected officials, 2. academics, and 3. civil society leaders) and country strategic planning sessions (U.S.A., Japan, South Korea, and Philippines). These sessions facilitated cross-cutting discussions and network building among conference participants.
 By sharing time together for four days, participants built strong bond of the Pacific Rim Women which should be continued to combat human trafficking and to deliberate policy for safety of women immigrants. After the conference, mailing list among the participants was launched to share information.
Related Links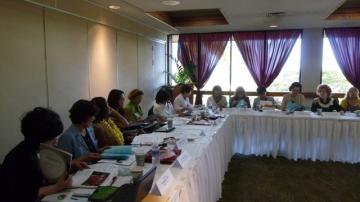 1. Plenary session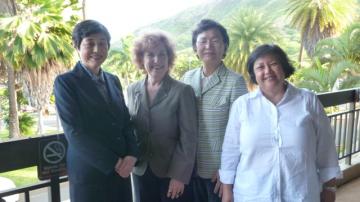 2. Representatives of organizers and co-hosts, from left, Ms. Fusako Utsumi, President of NWEC, Dr. Leslie R. Wolfe, President of CWPS, Dr. Heejung Yoo, Director of KWDI, and Dr. Sylvia Estrada Claudio, Director of UPCWS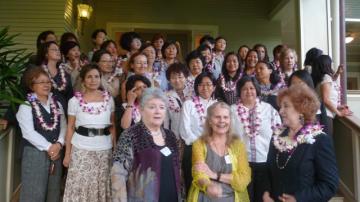 3. Multidisciplinary Intellectual Exchange participants with University of Hawaii President, M.R.C. Greenwood at College Hill in Honolulu, Hawaii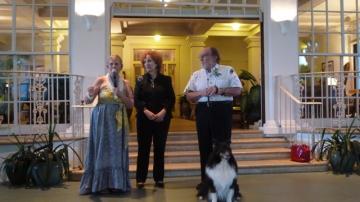 4. Dr. Nancy Caraway, First lady of State of Hawaii, Dr. Leslie R. Wolfe, President of CWPS, and State of Hawaii Governor Neil Abercrombie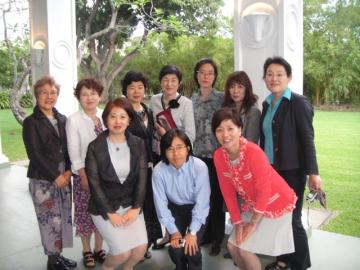 5. Japanese Representatives and NWEC staff
Multidisciplinary Intellectual Exchange for Women Leaders from the United States, Japan, South Korea and the Philippines