International Cooperation
FY2017 Seminar for Gender Equality Officers and Women Leaders in the Asia Region
International Seminar
Event Report

FY2017 Seminar for Gender Equality Officers and Women Leaders in the Asia Region

Date:October 2 to 6, 2017
---
The National Women's Education Center hosted the international program "2017 Seminar for Gender Equality Officers and Women Leaders in the Asia Region" from October 2 to 6, under the theme "Women's Participation to Leadership Positions." This year, ten women leaders who work for national machinery and NGO organizations participated in this seminar from five Asian countries (South Korea, Cambodia, Indonesia, the Philippines and Viet Nam).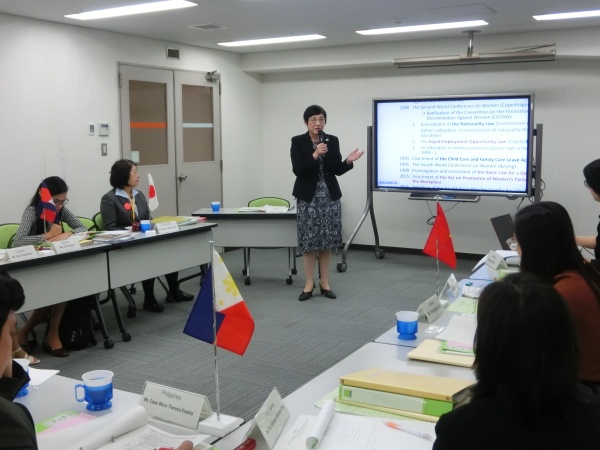 Lecture by Ms. Utsumi, NWEC President
During the stay at NWEC, the participants attended an analytical lecture by Ms. Utsumi, NWEC President, on the current situations and issues surrounding female leaders in Japan, and they also learned about training programs NWEC offers to corporate managers and leaders. The participants asked various questions such as what measures and policies are being implemented in Japan to promote women's participation in politics, and made comments such as that the strong preconceptions about the division of roles between men and women remain a major obstacle to women's empowerment in their home countries as in Japan.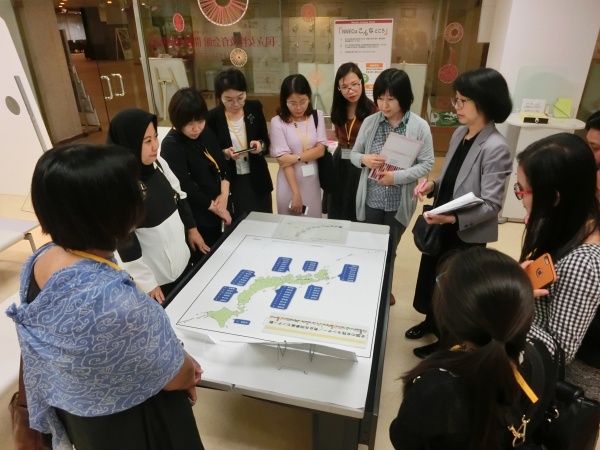 Visit to the Women Archives Center
They visited the Information Center for Women's Education and the Women Archives Center, and presented their country reports. They also shared the latest gender equality policies and successful examples of women support in the five Asian countries.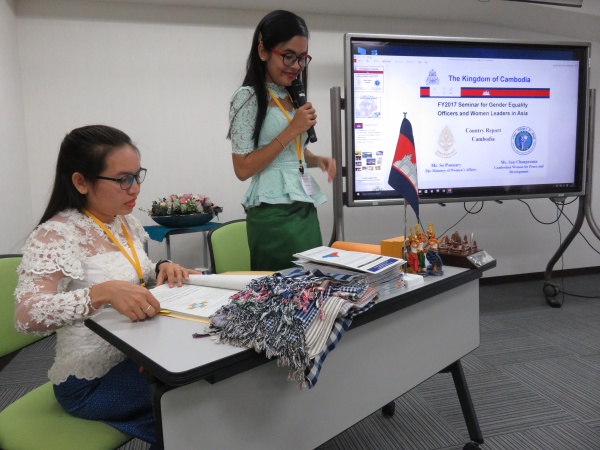 Presenting country reports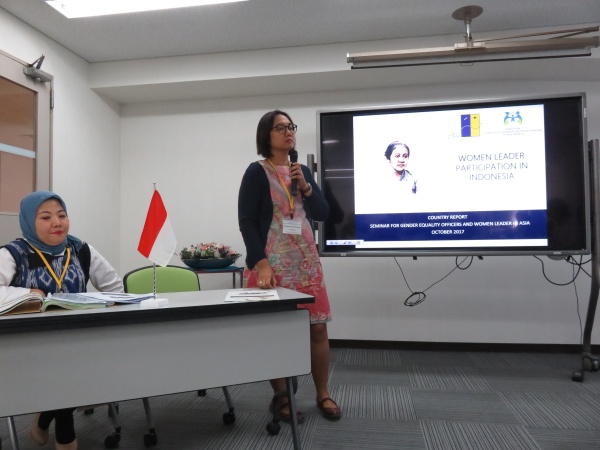 On the third day, the participants visited ANA Head Office to learn about diversity management in companies. They were given a presentation on the initiatives being taken to shift the perspective from work-life balance support to place diversity at the core of their management strategies, and have the top management deliver messages about its importance. It was noticeable that the participants took notes diligently.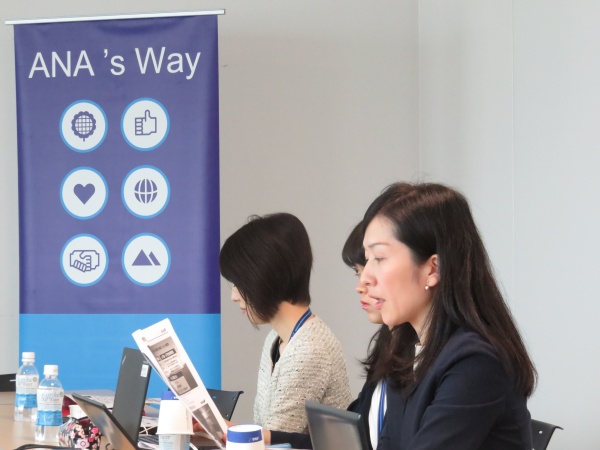 ANA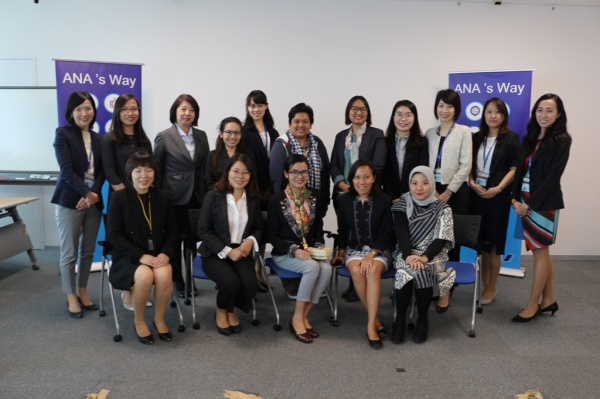 In the afternoon, they visited the Gender Equality Bureau Cabinet Office to attend a lecture about the gender equality policies taken by the Japanese government and exchanged views and opinions.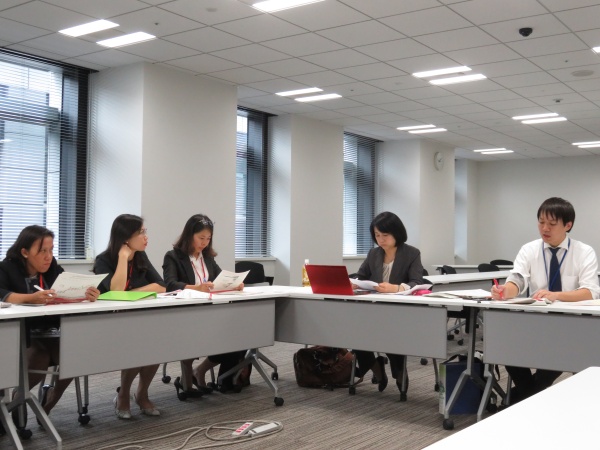 Gender Equality Bureau Cabinet Office
Then, they transferred to Kyoto by Shinkansen bullet train.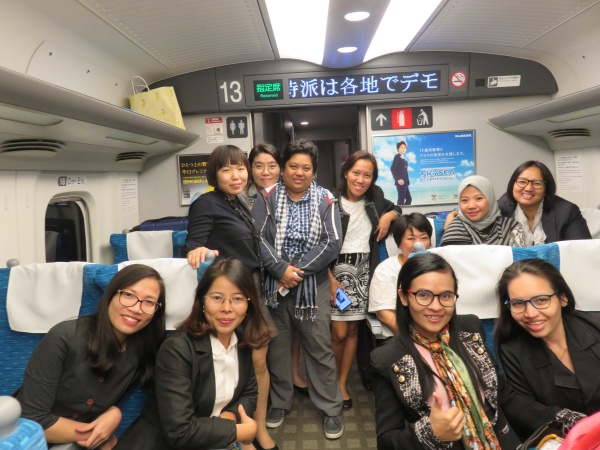 Moving to Kyoto by Shinkansen bullet train
During the last half of the program schedule, they participated in a study tour in Kyoto Prefecture. Kyoto Women's Base is a hub organization established by Kyoto Prefecture in 2016 to support women's participation and advancement. In cooperation with companies and related organizations in the prefecture, Kyoto Women's Base is promoting a wide variety of projects such as formulation of action plans for promotion of women in small and medium-sized companies, development of female human resources, and correction of long working hours.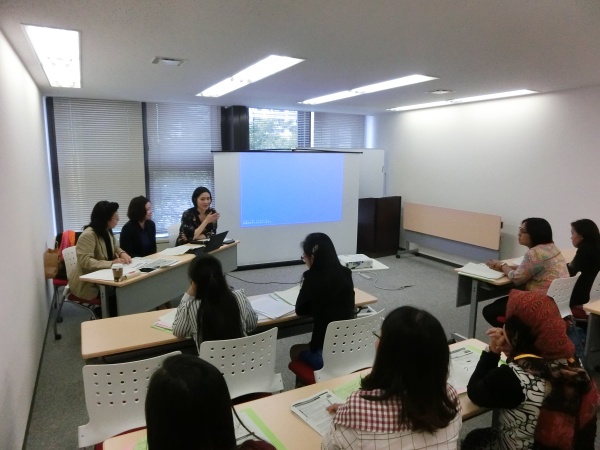 Kyoto Women's Base
In Kyoto, the participants had an opportunity to exchange opinions with two female entrepreneurs. Ms. Machi Takahashi, CEO of Stroly Corporation, has established a company disseminating local brands and providing map utilization data through planning, development and operation of an online map platform that revolutionizes the conventional map apps. She is attracting increasing attention as a developer of a highly original business category that utilizes old maps and user-friendly maps.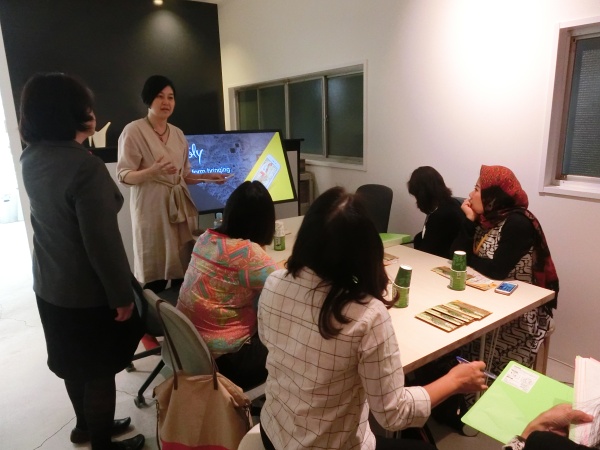 Stroly Corporation
Ms. Maki Morita of Morita Seicha is a female entrepreneur who is engaged in production and sales of Matcha sweets in Kizugawa, a major production area of Ujicha tea. Kyoto Prefecture is focusing on agri-business development and sixth-sector industrialization that take advantage of the unique characteristics of the area, and Ms. Morita is also actively engaged in the development of functional goods from the perspectives of female farmers as a founding member of the Network of Women Engaging in Agriculture and Forestry in Kyoto.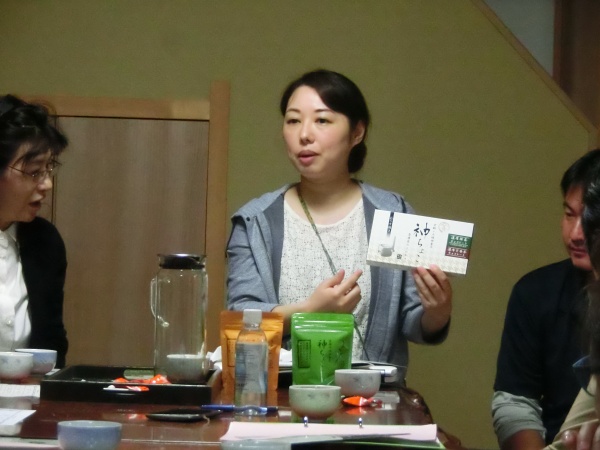 Morita Seicha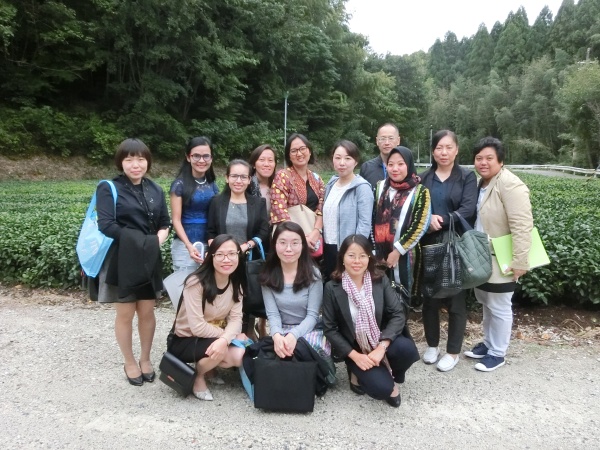 Tour to a tea plantation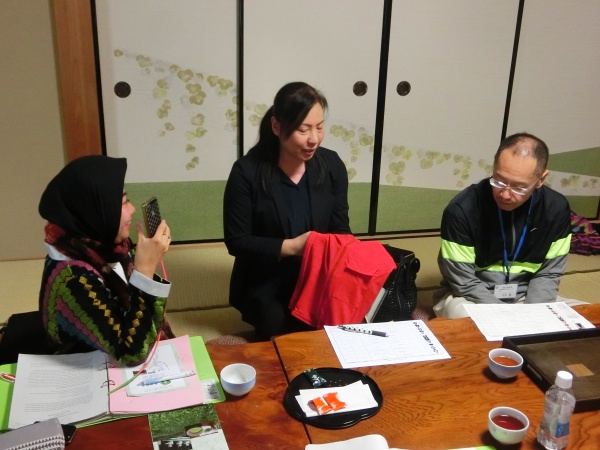 Initiatives taken by the Network of Women Engaging in Agriculture and Forestry in Kyoto
As a last of the program, the participants visited the Kyoto City Gender Equality Center (Wings Kyoto) to take a tour of the facilities of the center, as well as to learn about the activities Wings Kyoto is engaged in, such as offering support to women suffering from domestic violence. Violence against women is considered as one of the factors that hinder women's social participation in the home countries of the participants as in Japan, and they engaged in vigorous discussions on various subjects such as the purple ribbon campaign and the ideal way of continuous support to women suffering from violence.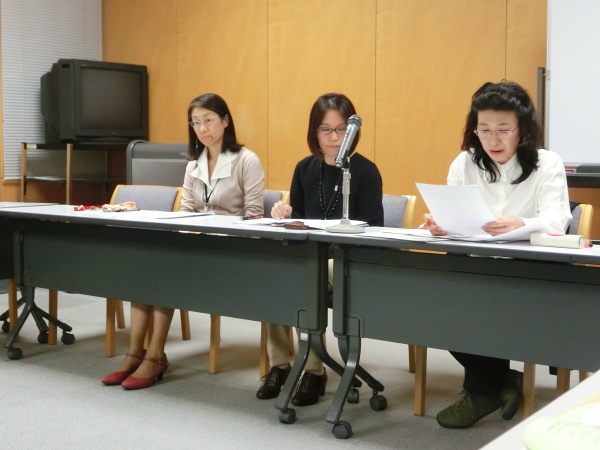 Wings Kyoto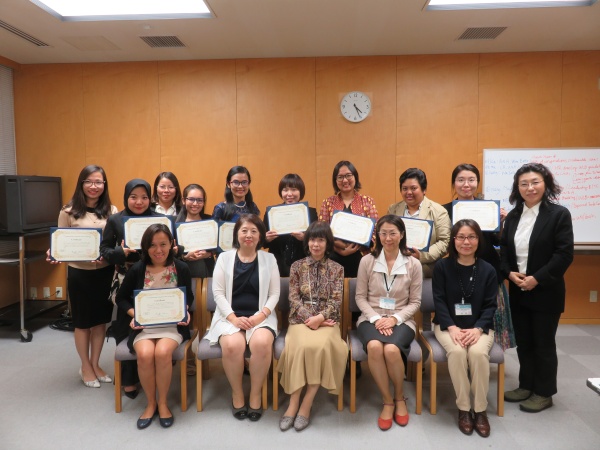 Closing ceremony
After attending the closing ceremony, the participants returned to their home countries on October 7.

The outcome of this program is published now under the title of "2017 Leader Seminar Report," which outlines model cases of social involvement support for women in the participating countries and Japan.
FY2017 Seminar for Gender Equality Officers and Women Leaders in the Asia Region