International Conference/International Exchange
Thirtieth Anniversary Programs
International Conference/International Exchange
Event

Thirtieth Anniversary Programs

Date:November 20, 2007
---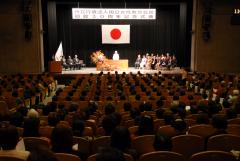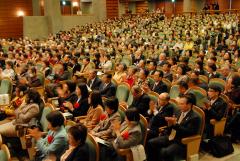 On November 20, 2007, NWEC celebrated its thirtieth anniversary by holding a commemorative ceremony and an international symposium attended by about 560 guests from women's organizations, foreign research institutions and NWEC's past presidents and employees, as well as well-wishers from near and far.

President Dr. Michiko Kanda welcomed the guests, expressing her gratitude for their presence and the support they had given to NWEC. Prime Minister Mr. Yasuo Fukuda sent a congratulatory address which was read by Deputy Chief Cabinet Secretary Mr. Matsushige Ohno. Ms. Yasuko Ikenobo, Junior Vice Minister for Education, Culture, Sports, Science and Technology, Mihoko Ejiri, Coordinator for the International Women's Year of Liaison Group, Tsuyako Nakaaze, President of the National Federation of Regional Women's Organizations, Dr. Kim Kyung-Ai, President of the Korean Women's Development Institute, Dr. Kim Hee-Eun, President of the Korean Institute of Gender Equality Promotion & Education, and Ms. Zhang Jing, Director-General of All-China Women's Federation, all offered their congratulations.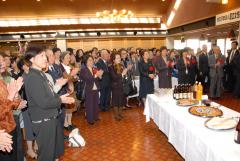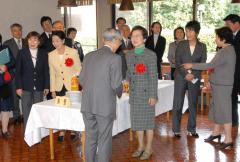 At the reception that followed, Minister of State for Gender Equality and Social Affairs Ms. Yoko Kamikawa, and Member of the House of Representatives Ms. Mayumi Moriyama were present to give their congratulatory greetings. The happy crowd raised their glasses at the invitation of Mr. Sachio Kamogawa, Director General for Lifelong Learning Policy Bureau in the Ministry of Education, Culture, Sports, Science and Technology.

Mr. Seisuke Okuno, former Minister of Education, Ms. Yoko Komiyama, Member of the House of Representatives, and Ms. Yumiko Himei, Member of the House of Counselors, were among the guests on this special occasion.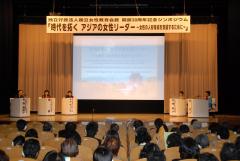 Following the celebration, an international symposium was held in the afternoon with the objective of further promoting the empowerment of women and to search for the kind of social support needed to nurture women leaders, as well as to envision the kind of women leaders demanded in the future. Lively discussion was coordinated by Ms. Makiko Arima, President of Japan National Committee for UNIFEM (United Nations Development Fund for Women). Ms. Zhang Jing, Director-General of All-China Women's Federation, Dr. Kyung-Ai Kim, President of Korean Women's Development Institute (KWDI), and Ms. Fusako Utsumi, President of NEC Learning Ltd., and Dr. Michiko Go, President of Ochanomizu University, were invited as panelists to share their own experience in career development. Among topical issues examined were effective ways of developing support for women leaders in every field in every country. Following the symposium, a short commemorative concert was presented by students of Sakamoto Music School.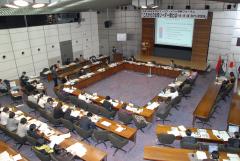 The next day, as a follow-up to the international symposium, a Conference of Experts was held on the topic: "Women leaders in Asia promoting gender equality in new era- necessary support for women's capacity development in government, Universities, private corporations and others-". Dr. Hiroko Hara, a professor at Josai International University Graduate School, coordinated the conference of fifteen women leaders from China, Korea, the Philippines and Thailand, all involved in nurturing women leaders. After presenting reports on initiatives taken by their institutions they engaged in a constructive exchange of views on the challenges they faced.

A preliminary exhibit of the Women's Archive Center expected to be opened during FY 2008 was held on the second floor of the exhibition hall in the main building. The Center also published a commemorative booklet covering its thirty-year history in photographs, and had arranged for sheets of memorial stamps to be issued with unique designs depicting local scenes in the four seasons.
Thirtieth Anniversary Programs