International Conference/International Exchange
Visit by a delegation from the Socialist Republic of Vietnam Ministry of National Defense
International Conference/International Exchange
Visitor

Visit by a delegation from the Socialist Republic of Vietnam Ministry of National Defense

Date:July 30, 2019
---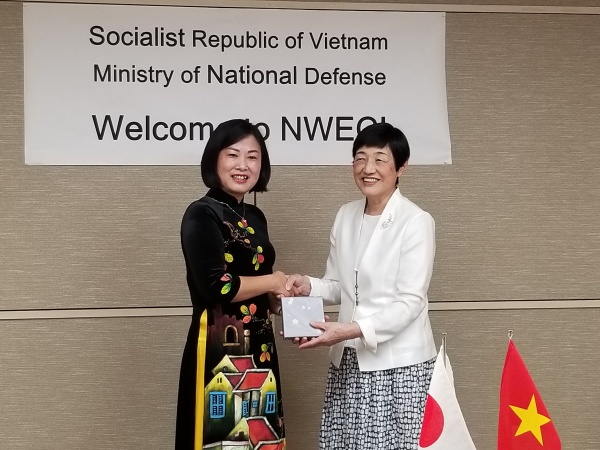 On Tuesday, July 30, 21 senior officials from the Defense Women's Board, Socialist Republic of Vietnam Ministry of National Defense visited the Center as part of a training program to learn about gender equality initiatives in Japan.

Following a welcome address by President Utsumi, the delegation's Deputy Leader, Ms. Vo Thi Khuc Lien Hoa, Chairwoman of Women's Union, Defense Economic Technical Industry Corporation, introduced the delegates. Ms. Sachiko Takahara, Director, Office of Research & International Affairs then provided an overview of the path taken toward gender equality in Japan and the National Women's Education Center, which was followed by a report on the current state of gender equality in Vietnam by the Delegation Leader, Ms. Phung Thi Phu, Head of Defense Women's Board, Directorate of Politics.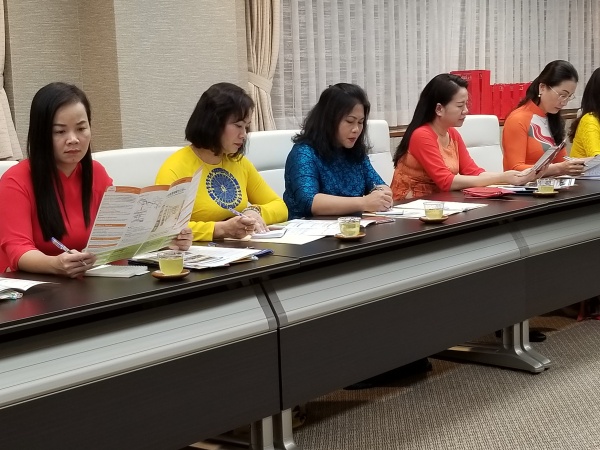 Vietnam enacted the Law on Gender Equality in 2006 and proceeded to implement measures to promote gender equality in areas throughout the country. In 2007, it enacted the Law on Domestic Violence Prevention and Control; designated a one-month period between mid-November and early December "Violence Against Women Prevention Month"; and has been endeavoring to eradicate violence against women. The significance of collecting and using gender statistics was discussed in the Q&A session, which proved to be a valuable opportunity to renew awareness of issues pertaining to gender equality in both countries.

After touring the Information Center for Women's Education and the Women's Archives Center, it was time for the delegation to return to Vietnam.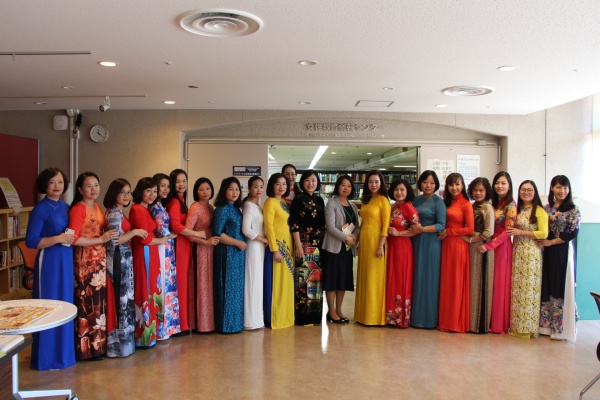 Visit by a delegation from the Socialist Republic of Vietnam Ministry of National Defense